At the roller skating school it is possible to take part in group trainings and personal lessons.
We will start group training from the beginning of May.
In the roller skating school trainings, we start with Freeskate roller skating, which includes different roller skating styles (subtypes) such as speed roller skating, trick roller skating, off-road, downhill roller skating and combines different roller skating skills.
Basic level (Basic skills)
Algtaseme treeningutel õpitakse kõiki tähtsamaid võtteid uiskudel valitsemiseks ja ei puudutata kohe keerulisemaid Freeskate rulluisutamise oskuseid. Esialgu tasub osaleda esmakordsel koolitusel, et omandada fundamentaalsed põhitõed. Seejärel võiks jätkata algajate kursusega mis koosneb mitmest erinevast treeningust. Kursuse käigus õpid selgeks ohutu sõidustiili, pidurdamise, pöörded, sõidutehnika laskumise ja Freeskate põhitõed.
Freeskate Level
Freeskate treeningutes osalemiseks eeldame osalejatelt rulluisutamise põhioskuste olemasolu või rulluisutamise algtaseme kursuse läbimist. Kui oled juba edukalt läbinud algtaseme kursuse ja omandanud lihtsamad Freeskate põhitõed - Sul on lihtne kaasa teha Freeskate taseme treeninguid, osaleda sõidutreeningutel, õppida tagurpidi rulluisutamist, võtta osa Freeskate Movement sündmustest ja teha rulluiskudel palju muud põnevat.
PS.
Freeskate taseme treeningutel on oluline, et sinu rulluiskudel ei oleks kannaklotsi.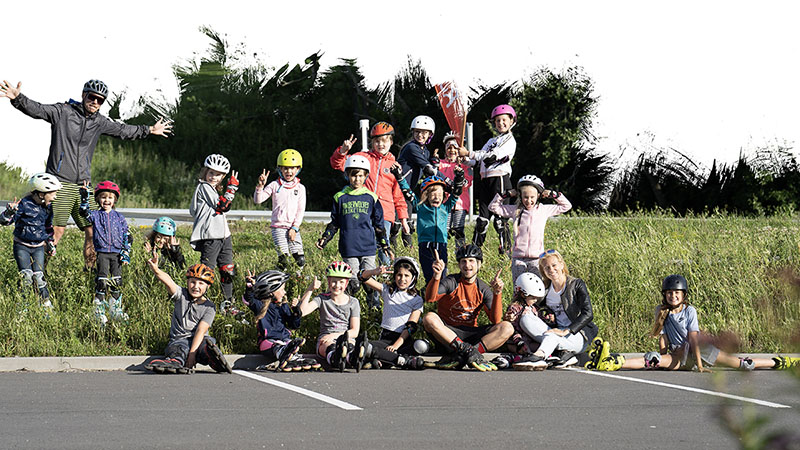 Monthly card and 5x card registration.